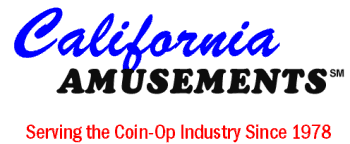 PINBALLS - VIDEOS - REDEMPTION - COIN CHANGERS
Repair Service - Sales - Parts
At Your Location/Business or At Your Home

Your game difficulty too hard?
Would you like your game on free play or coin?
We offer free phone support on general arcade game/pinball questions.
FREE ESTIMATES AVAILABLE

Located in San Jose, California Amusements has been serving the South Bay, East Bay, Santa Cruz and the Peninsula since 1978! We repair all types of coin operated arcade games and pinball machines (EM and SS) - from the great classics to today's newest releases. We have a large inventory of service parts on hand for videos and pins. Please call anytime with your game/service questions or to schedule an appointment.


For MP3 sound file of Phone Number CLICK HERE
Weekend and evening appointments are available at NO EXTRA CHARGE.
WE SERVICE ALL BRANDS of VIDEOS and PINBALLS INCLUDING: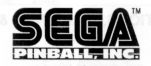 ***********************************
South Bay area including: San Jose, Campbell, Cupertino, Gilroy, Los Altos, Los Altos Hills, Los Gatos, Milpitas, Menlo Park, Monte Sereno, Morgan Hill, Mountain View, Palo Alto, Redwood City, Santa Clara, Saratoga, Sunnyvale, and Woodside
Santa Cruz County area including: Capitola, Santa Cruz, Scotts Valley, Watsonville, Amesti, Aptos, Aptos Hills-Larkin Valley, Ben Lomond, Bonny Doon, Boulder Creek, Brookdale, Corralitos, Davenport, DayValley, Felton, Freedom, Interlaken, La Selva Beach, Live Oak, Lompico, Mount Hermon, Opal Cliffs, Pajaro Dunes, Paradise Park, Pasatiempo, Pleasure Point, Rio del Mar, Seacliff, Soquel, Twin Lakes, and Zayante
...and service calls to the Peninsula (San Mateo County & San Francisco Counties) plus the East Bay Too!!
We have been serving the coin-op amusement industry since 1978
Copyright 2020. The California Amusements styled logo is a service mark of California Amusements. All rights reserved.